We invite to a distributed hybrid workshop on stable water isotope science, with the topic
«Water isotopes: From Weather to Climate»
Time: 15-17 November 2021
Format: Distributed hybrid workshop with national hubs and individual zoom participation
Organizing Committee:
Harald Sodemann, University of Bergen, Norway
Franziska Aemisegger, ETH Zürich, Switzerland
Camille Risi, LMD/CNRS, France
Note: The final programme and book of abstracts have been published.
The schedule and links to follow the workshop are accessible for registered participants.
Recordings of talks will be available on our youtube channel in the days after the workshop.
Stable water isotopes offer unique insight into a wide variety of Earth System processes, including the atmospheric, terrestrial, glacial and oceanic components. While many processes that affect the water isotopes take place on the time scale of weather events and below, their cumulative effect imprints on the climatic record in observations and proxy archives. The principal idea of this workshop is to provide opportunities for the community to develop a common understanding on how water isotope processes work and how they influence the climate signal, through studies involving  observations, laboratory work, theory, modelling, and model-data integration.
We invite submission of abstracts to one of the following 3 sessions:
Water isotope processes on weather time scales
Water isotopes in the coupled climate system
Advances in water isotope observation, simulation, and model-data integration
The 3-day event will be organised as a distributed hybrid workshop, centered on currently 5 local hubs, in Bergen, Norway; Zürich, Switzerland; Paris, France; Bremen,Germany, and Tokyo, Japan. Participants can either join one of the local hubs in person, or participate in the workshop online as individuals via zoom.
Motivation and organisation
The workshop continues from the last major international workshop in water isotope science, «Water Isotopes and Climate» in Boulder, Colorado in 2019, organised by US CLIVAR. In the recently published workshop report from that meeting, several important topics are outlined that are valuable for the water isotope community to discuss, pursue, and develop further. In addition, the pandemic has made it very difficult for young scientists to build their professional networks in a regular way, due to the lack of visiting opportunities and personal conference participation. We therefore organise this workshop in a hybrid format with national/local hubs that enable some degree of personal interaction if current respective national regulations allow. For all participants, but in particular those that are not able to join one of the local hubs, we contribute to increased feedback and exchange to talks and posters by assigned commenters. Poster sessions will be split into both physical and digital sessions.
Scheduling and format
The workshop will be open to participants worldwide. Oral sessions take place from 12-14 CET (UTC+1), Discussion sessions from 14-16 CET (UTC+1), and Poster sessions from 16-18 CET (UTC+1). A detailed schedule for worldwide parcipitation is found below. Oral sessions will consist of an invited keynote talk and a set of short oral presentations, and will be available as recordings on the same day. Discussion sessions will be anchored at the local hubs, and proceed in parallel, with additional remote participants. Poster sessions will be split into physical poster presentations at the local hubs, and online poster sessions. Poster presenters will therefore be asked to provide a link to a pre-recorded short talk for their poster. Discussion sessions and physical poster sessions can be rescheduled according to the needs of local hubs in different time zones.


Schedule of workshop activities in different time zones
Submission and participation
Submission of abstracts (max. 500 words) for either oral or poster presentations until 30 September 2021 at the link below. Participants to one of the local hubs without an own presentation are also asked to register below until 03 October 2021. Until 31 Oktober 2021, it will still be possible to register as remote participant without presentation. No registration fee is raised for online participation. In case of physical participation at a local hub, the local hub organisers may have to ask for a workshop fee to cover local expenses for conference venues and coffee/food etc. The workshop organising committee reserves the right to reject submitted abstracts for reasons of scientific quality or due to organisational limitations.
Register for the workshop here!
This workshop is supported by funding from the Norwegian Research Council through the project SNOWPACE, and the European Commission by ERC Consolidator Grant project ISLAS.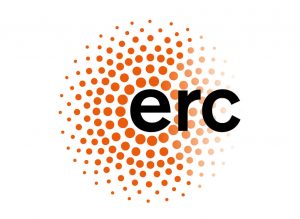 Last update: 27 August 2021